Graduation
Congratulations! Graduation means you have officially and successfully completed all of your degree requirements that will be recorded on your official transcript.
Graduation Candidates
We automatically review your progress toward completion of your degree, but we highly recommended you meet with your Academic Advisor prior to your last semester in order to review your records and ensure all graduation requirements will be met.
Graduation Announcements
Summer 2023 Commencement

There will not be a summer commencement ceremony. If you graduate in the summer semester, you may participate in either the Fall 2023 or Spring 2024 celebration. Details on the Fall ceremony will be available in September 2023. Summer graduates will be notified via your SPC email address and your personal email with information to register for the event when the date and venue is confirmed.

Summer graduates' degrees will be automatically conferred within four weeks after the term ends, Friday, July 28, 2023 and posted on your transcript.

Receiving Your Diploma

After all graduation requirements for Summer 2023 Term are verified and the degree conferred, you can expect to receive your diploma by the end of September 2023.

Your diploma will be mailed to your permanent address unless you specify a separate address. To ensure delivery, log into MySPC through Titan Hub to verify your address. Any updates should be made no later than the last day of the term. Due to the size and shape of the envelope, do not use a P.O. Box.

If you have further questions about your diploma, send an email to graduationquestions@spcollege.edu.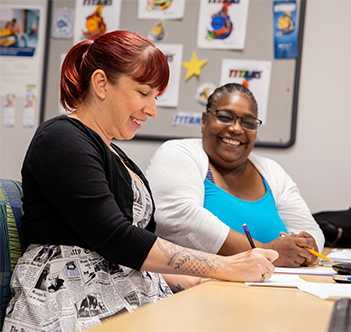 Requirements
While you don't need to apply for graduation, you still need to make sure you're on track to receive your diploma.
View Requirements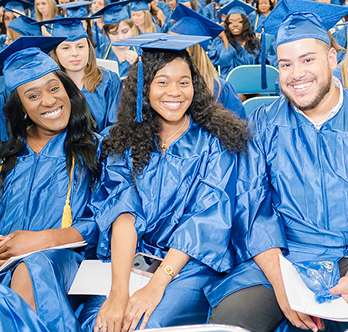 Ceremonies
Learn more about our graduation ceremonies, including Commencement and Grad Walk.
Explore Ceremonies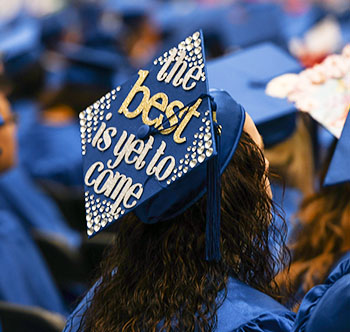 Prepare to Graduate
Find out how to prepare for the graduation ceremony, including cap and gown purchase and regalia.
Get Ready
---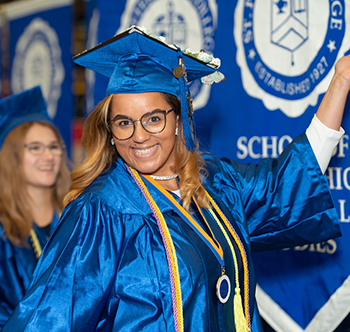 Day of Ceremony
Your day to celebrate has arrived! What you need to know about the protocol and schedule.
See Details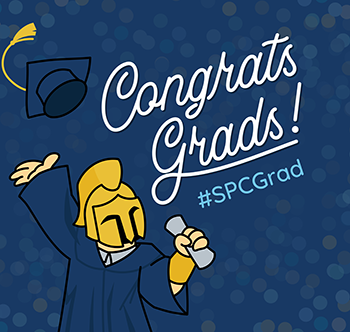 You did it! Don't be shy.
Share the moment using #SPCGrad and images for your social media accounts.
Social Media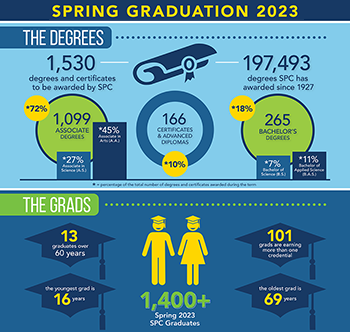 By the Numbers
In Spring 2023, St. Petersburg College awarded more than 1,500 degrees and certificates.
Learn More