Career and Academic Advising
Career and Academic Advisors will help you get started by walking you through entrance procedures, evaluating placement test scores and assisting in course selection based on your career goals. To improve the student experience, SPC has implemented assigned advisors for most students.
Log into MySPC to see your assigned advisor. You can reach out directly by phone or e-mail to your advisor from here.
If you do not have an assigned advisor, you can request one here.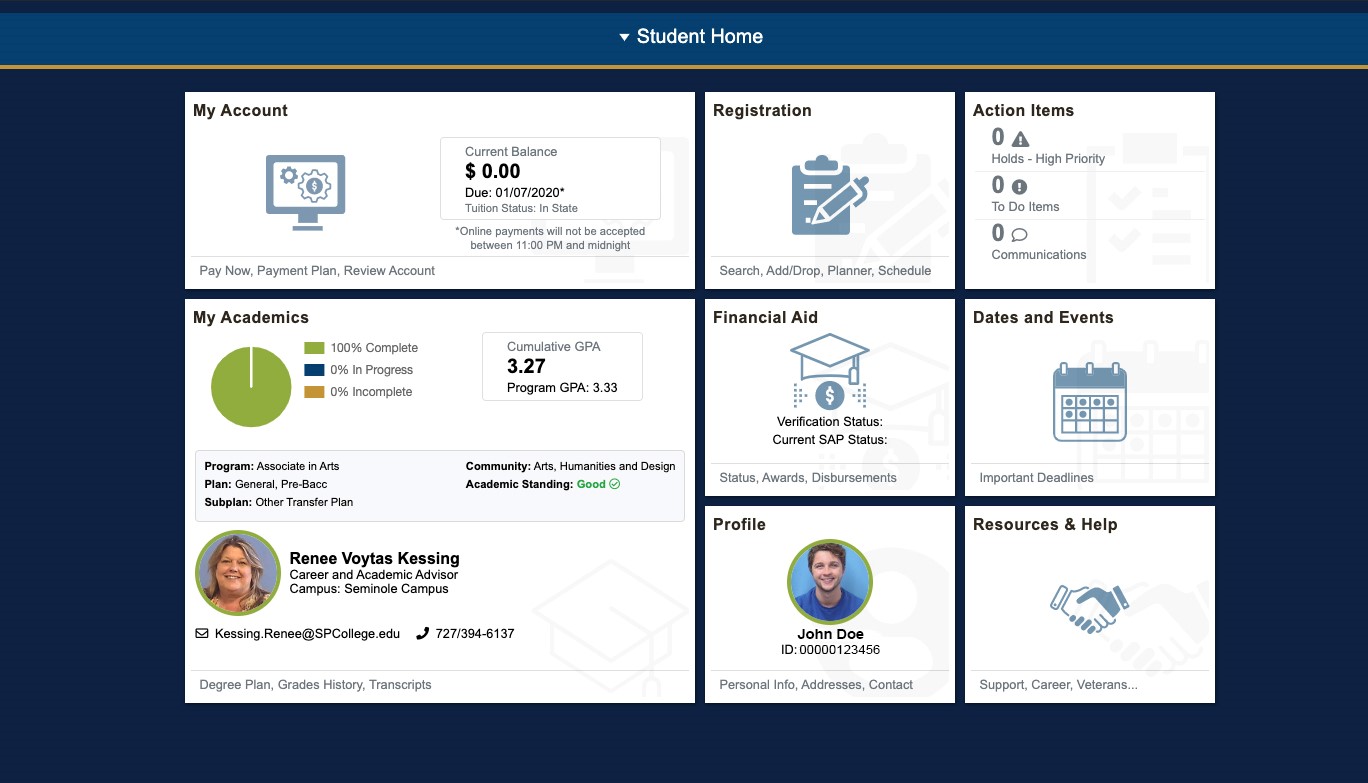 Schedule an Online Advising Appointment

Schedule an online advising appointment today to stay on track and achieve your academic and personal goals.
Please have your documents prepared and ready, as this will give you more time for interaction on the subject of the appointment.