Palladium Theater unveils $10 million renovation campaign
10/30/2023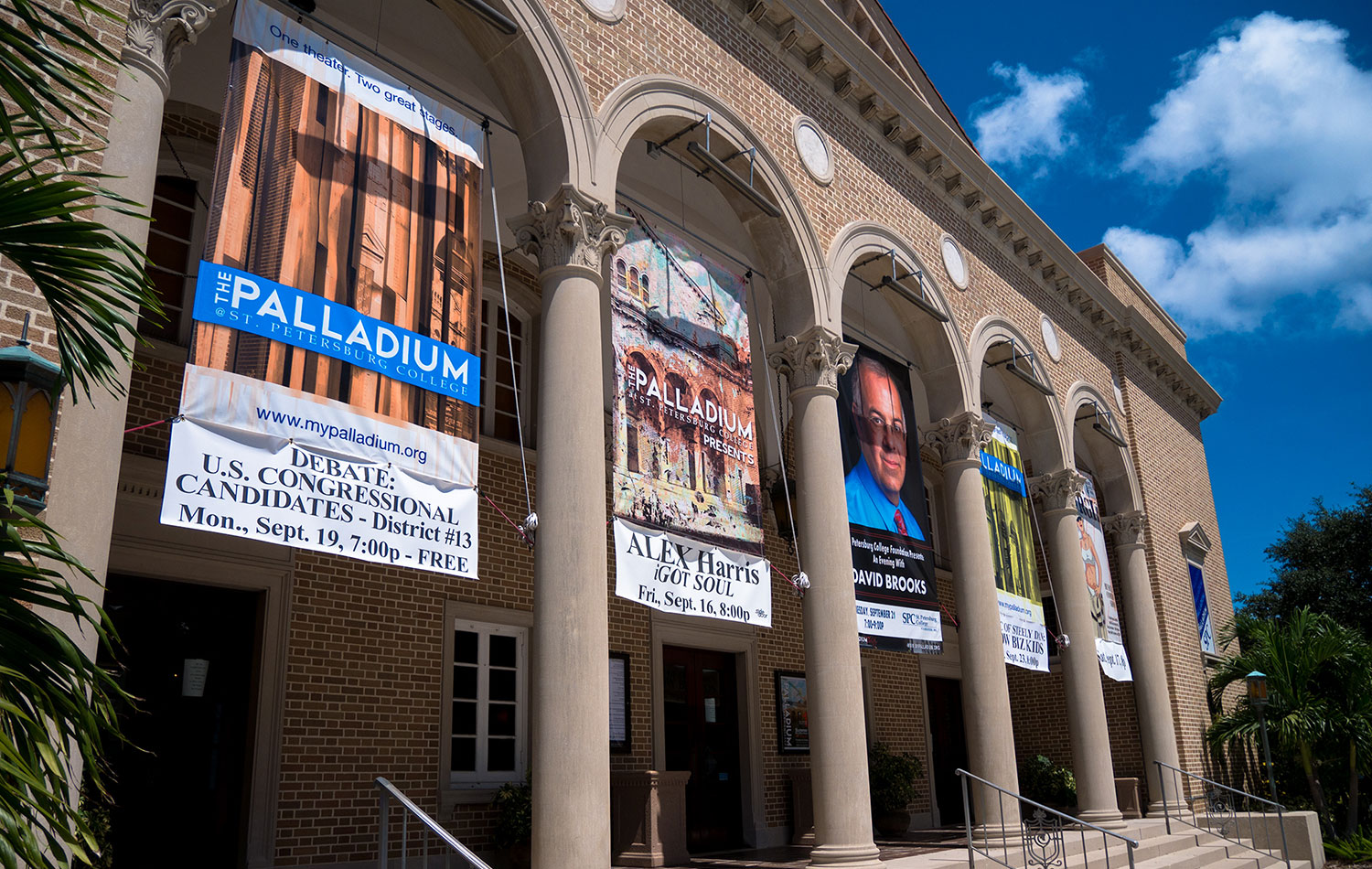 A $10 million renovation campaign for the Palladium Theater was announced during a 25th Anniversary Celebration for the venue on Oct. 25. The expanision will include a fully renovated mainstage theater and Stage Door cabaret. Groundbreaking is set to start in Summer 2025 and completed for the building's 100th anniversary in 2026.
Palladium Executive Director Paul Wilborn announced a challenge grant of $5 million from the Hough Family Foundation at the celebration. The Hough family was instrumental in founding the Palladium and has been supportive of it throughout its 25 years.
"The Hough Family Foundation is very excited about the plans to renovate the Palladium. Our parents, Bill and Hazel Hough, were involved in founding it, and instrumental in establishing it with St. Petersburg College. They loved the Palladium, attended regularly through the years, and described it as being very close to their hearts. Our Foundation is honored to be a part of the renovation of this beloved community theater that is second to none. We invite you to join all the Founders and other supporters of the Palladium over the years to contribute to this exciting capital campaign which will prepare the Palladium for another century of outstanding performances!"
"Our mission is to foster artistically and culturally diverse performing arts, educational, and film programs that bring artists and audiences together in a first-class professional, affordable setting," Wilborn said. "Our building has been a landmark in St. Petersburg for almost 100 years. For the past 25 years, the Palladium has been a key element in Tampa Bay's performing arts ecology. This campaign grants us the opportunity to transform the Palladium into a world-class performing arts center. Above all, we are trying to create a better experience for our loyal and growing audiences."
The Palladium, which is owned by St. Petersburg College, will be reimagined in consultation with Earl Swenson Associates (ESA), Akustics, and Stages Consulting – all world-renowned. ESA designed Nashville's Schermerhorn Symphony Center among dozens of other performing arts centers. Akustics recently completed the state-of-the-art home for the New York Philharmonic in The David Geffen Hall at Lincoln Center. Stages has worked nearby on the Arsht Center in Miami, and the Dr. Phillips Center and the Walt Disney Theatre in Orlando.
"St. Petersburg College has a long tradition of educating students in the arts, and the Palladium Theater is an important part of the College's history," said Dr. Tonjua Williams, SPC President. "Not only do we offer students a better future with a degree or certificate in the arts, but enriching our community is central to our mission. The Palladium is a gem in our community and we are so thankful to the Hough family for supporting this project."
The capital campaign, titled Strengthen. Elevate. Inspire., will raise the necessary funds from private philanthropy and public sources. Significant naming opportunities are available for those who wish to manifest their support of the Palladium's transformation. For more information about the expansion, visit
TransformThePalladium.com