Second Annual Distinguished Speaker Event Features David Brooks
9/21/2016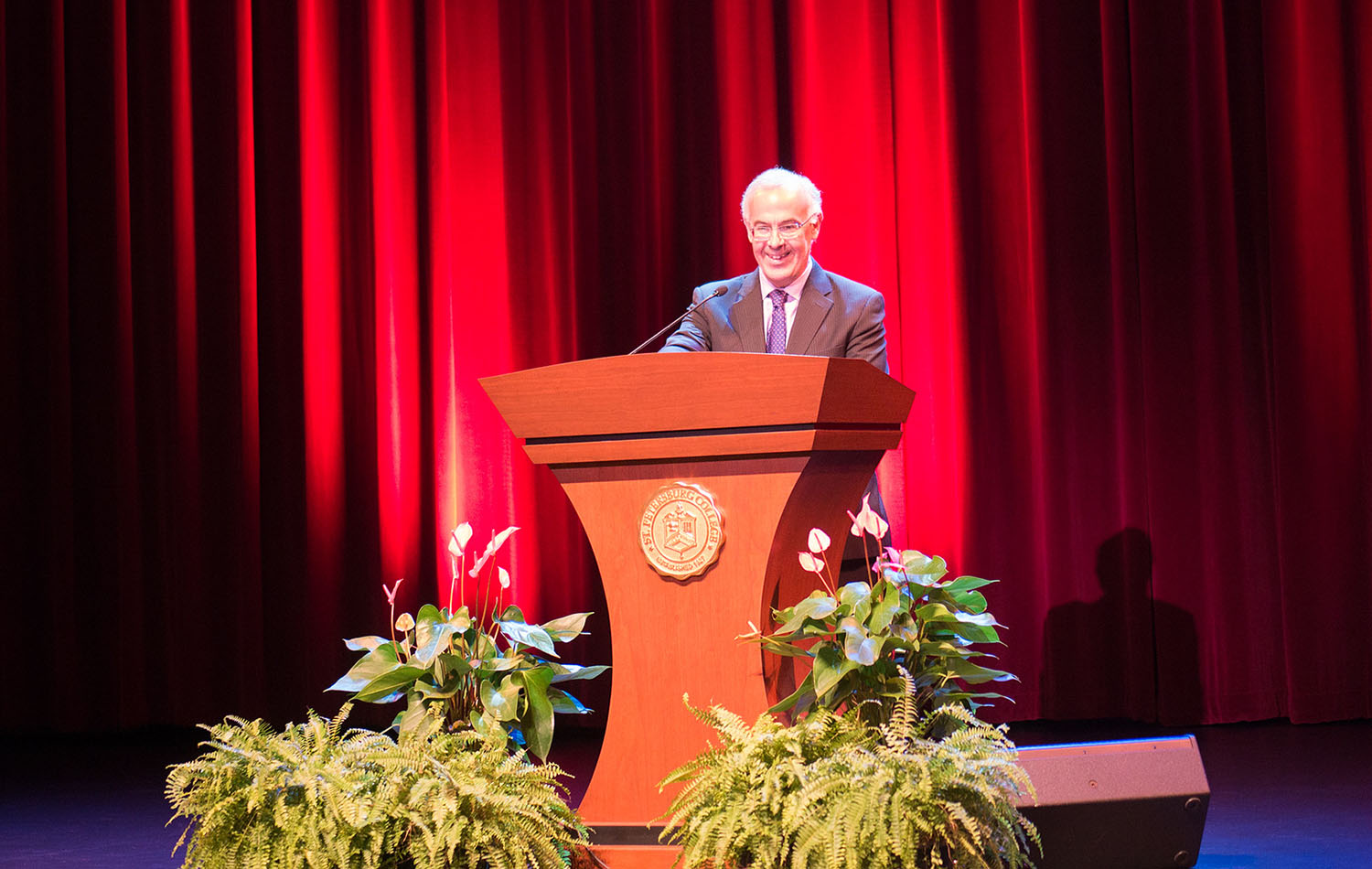 Nationally acclaimed political and social analyst David Brooks drew two standing ovations from a crowd of almost 800 at the Foundation's Second Annual Distinguished Speaker event at the Palladium Theater on September 21, 2016.
Kicking off the program were SPC student and Presidential Scholar Alexis Deveaux who served as the evening's poised and charming MC, and SPC graduate Sane Haidara who impressed the audience with his inspirational story about the importance of SPC Foundation scholarships.
Before Mr. Brooks took the stage, Foundation Board Chair Beth Horner and College President Bill Law shared highlights about the Foundation and the College.
Within moments of taking the stage, Mr. Brooks captivated guests with his humor and poignant observations. His comments focused on the development of character and creating a balance between the "resume virtues" and "eulogy virtues" described in his best-selling book The Road to Character. His comments were illuminated with references to some of the world's greatest thinkers and leaders. Mr. Brooks concluded his presentation with a Q & A session which was followed by a book signing.
Prior to the program, VIP guests and event sponsors attended a private reception with Mr. Brooks in the Palladium's Side Door Theater. All proceeds from the evening's event help underwrite student scholarships at SPC.