St. Petersburg College (SPC) alumni rank first in Florida for earning the highest entry wages. SPC was founded in 1927 as St. Petersburg Junior College, Florida's first two-year college. Access, excellence and student support are the hallmarks of St. Petersburg College. Regionally accredited and nationally recognized, SPC was the first state college in Florida to offer bachelor's degrees. St. Petersburg College offers more than 110 degree and certificate programs of study, and many high-demand, high-skill industry-recognized workforce certifications. We offer a career-focused curriculum created in conjunction with industry experts to ensure our students are able to meet the needs of today's employers.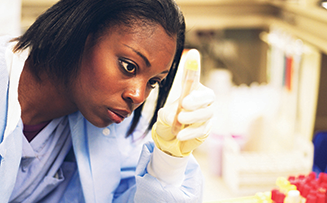 Accreditation
St. Petersburg College is accredited by the Southern Association of Colleges and Schools Commission on Colleges (SACS-COC). Certain academic programs are also accredited or approved by individual state and national organizations.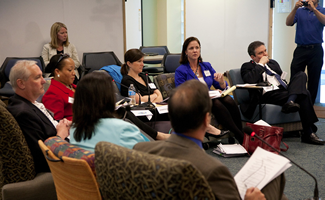 College Leadership
SPC is one of 28 state colleges in Florida. Learn more about the college's leadership, initiatives, budgets, legislative updates, committees and professors emeriti.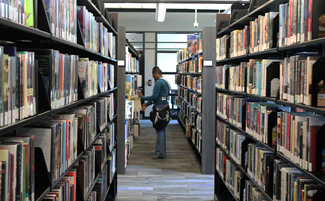 Community and Civic Partners
St. Petersburg College is proud of its strong partnerships with community organizations, educational institutions, municipalities and non-profit groups.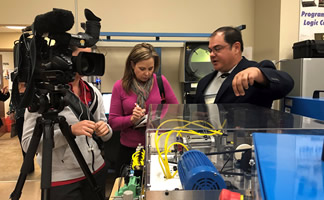 Connect With Us
Join us in the conversation on social media, read the latest edition of our magazine or find an expert or angle for your media coverage.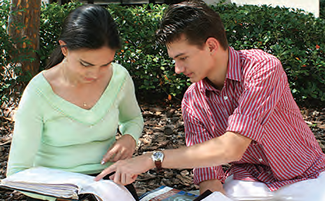 By the Numbers
With 11 learning sites and more than 53,000 students enrolled annually, SPC serves a diverse base of students. See the college's latest enrollment statistics or download our annual Fact Book.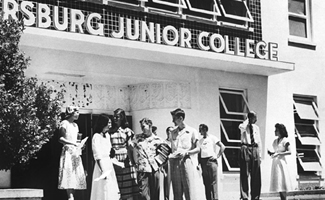 History
St. Petersburg College (SPC), founded in 1927, is Florida's first two-year college. Regionally accredited and nationally recognized, SPC was the first community college in Florida to offer bachelor's degrees.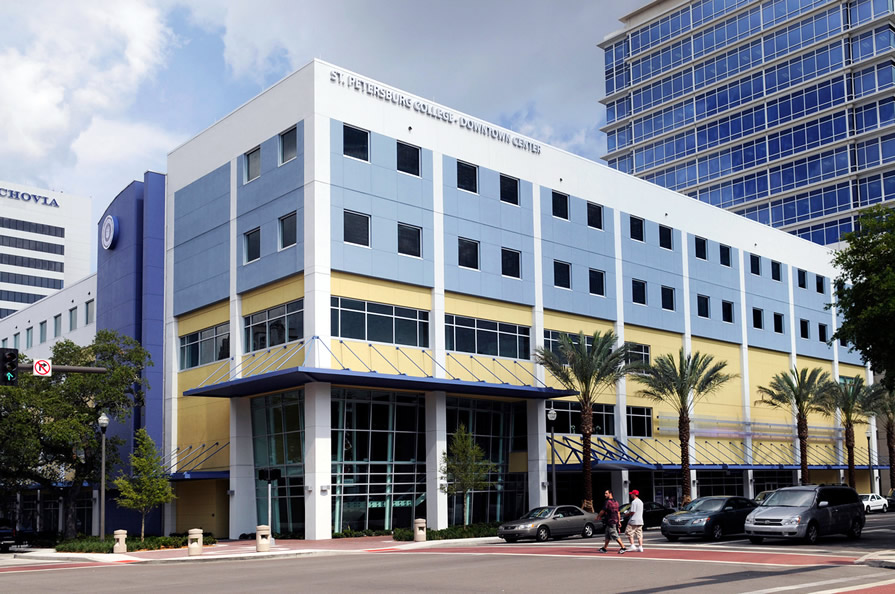 Locations
SPC offers 11 locations throughout Pinellas County to meet the needs of a varied and growing population.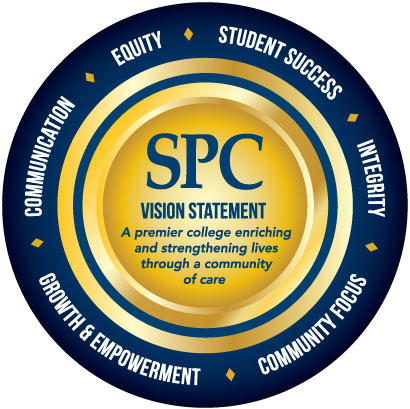 Mission, Visionary Commitments and Values
Learn about the college's mission, visionary commitments and values.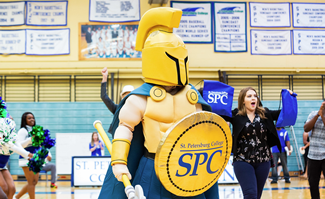 Titus the Titan Mascot
At SPC, we prepare people for greatness so that they can go on to be titans in their fields, hence our mascot, the Titan.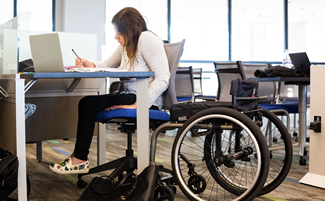 Compliance Statements
SPC is committed to equal access/equal opportunity in its programs, activities and employment. Learn more about other policies and laws the college complies with.
Awards and Honors
SPC is ranked first in Florida and sixth in the nation among associate colleges for sending students abroad, according to the Institute of International Education 2018 Open Doors Report. Over the last year, more than 150 SPC students have traveled to other countries while earning college credit.

Dr. Ramona Kirsch, Director of the Center for International Programs, celebrated the report naming SPC among leading institutions for study abroad education and emphasized the importance of out-of-classroom experience for students.

St. Petersburg College has been recognized as one of the best online vocational trade schools in the nation by The Community for Accredited Online Schools (AccreditedSchoolsOnline.org). As a leading resource for higher education and college accreditation information, the site released its annual ranking for the 2016-2017 school year, honoring St. Petersburg College as the #6 Best Online Vocational Trade School in the Nation.

Military Times has announced its Best for Vets: Colleges 2017 rankings. St. Petersburg College was ranked among the top 30 four-year schools. SPC ranked highest as a community college that offers four-year degrees.

Each year, more than 20,000 students take classes through SPC's award-winning eCampus online learning program. More than 650 online courses and dozens of degrees can be taken completely online.