Looking for summer camps and programs that are educational, motivational and fun? St. Petersburg College and community partners host affordable summer camps and programs for elementary and middle school students. You can also check out summer programs hosted by the Science Center of Pinellas.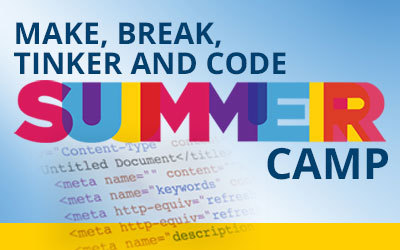 Make, Break, Tinker and Code
This half-day camp for fifth grade students will be held at the Leepa-Rattner Museum of Art at SPC's Tarpon Springs Campus. In one week, campers will repurpose a computer into a camera, use it to make a stop-motion animation movie and learn about movie editing.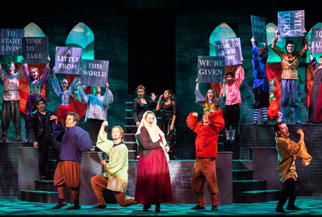 SPC Summer Musical Theater Program
High school and college students can join SPC's Summer Musical Theater Program. Students can participate on the technical or performance side as they produce a musical.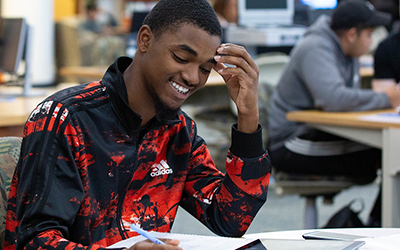 Summer Bridge Program
This eight-week program assists underrepresented, male 2020 high school graduates by allowing them to earn free college credit while exploring in-demand careers. Students will enroll in two courses at SPC and participate in a variety of career activities.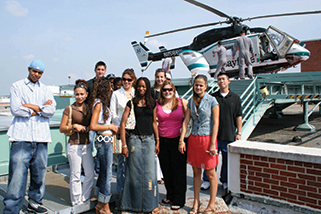 Summer of Success
The Summer of Success (SOS) Program is a six-week "introduction to college" program for graduating seniors from Pinellas County high schools.
Pre-College Summer Programs
SPC also offers the following pre-college summer programs for students in the College Reach-Out Program (CROP).
Partner summer programs
St. Petersburg College provides support or services for the following summer programs.
Discover Your PATHe
This collaboration between St. Petersburg College and the University of South Florida St Petersburg brings 80 Pinellas County High School juniors and seniors to the USFSP and SPC Downtown campuses. They'll be a part of a three-day, two-night college experience with workshops featuring test-taking strategies, higher education options, college admission requirements, career exploration and more. Students will stay in the USFSP residence halls and network with current college students to gain an understanding of college student life.
Operation Graduate
Operation Graduate provides at-risk middle and high school students with a path to higher education and skills to help them develop a foundation for success.
STEMTEC
Junior Achievement and CareerSource Pinellas provide a four-week summer program at SPC Downtown for students ages 14-17. The program provides hands-on activities in various career industries, workplace readiness training, teambuilding, goal setting, personal motivation and job shadowing site visit experiences in fields related to Science, Technology, Engineering and Math (STEM).
Study Abroad Italy
The study abroad program in Italy is designed to have Early College, St. Petersburg Collegiate High School, and Dual Enrollment students earn college credits by completing World Religions and/or International Relations while immersed in Italian culture.
Youth Development Program
SPC partners with the Pinellas Opportunity Council's Youth Development Program to equip low-income, academically talented youth ages 14-15 with workforce readiness, leadership and financial literacy skills.