PERFORMANCE OPPORTUNITIES
Scholarships
In addition to the many scholarships available to SPC students, there are some available solely for music students. An audition is part of the application process. These scholarships include:
Fine Arts Scholarships for high school band or chorus members
Charlotte Anthony Music Scholarship for Music majors
Betty Jane William and Elizabeth Boyd memorial music Scholarship for Pinellas county High School graduates studying full time for a career in music
Norman Duzen Music Scholarship for music majors in their second year (piano preferred)
Hazel Marie Martyn Endowed Memorial Scholarship for full-time vocal music students
Practice and Performance Venues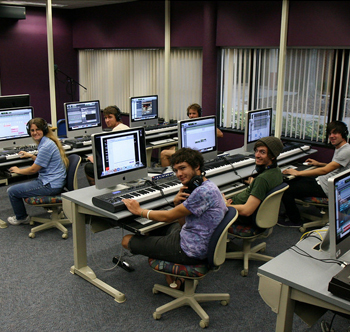 Classrooms and Rehearsal Spaces
SPC offers several choral and band rehearsal rooms, and the Recital Hall is equipped for performance as well as instruction sessions.
Learn More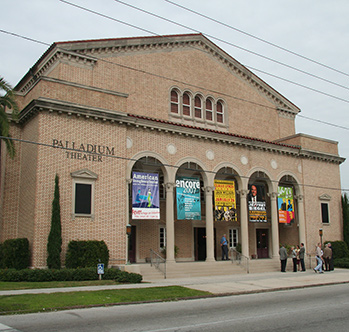 The Palladium Theater
This venue features two performance spaces: The Stavros Great room, with intimate seating for 150, and the Hough Concert Hall, which is both beautiful and spacious, which seats 850.
Learn More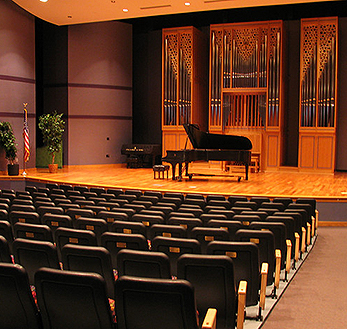 The Music Center
The state-of-the-art Music Center at the St. Petersburg/Gibbs Campus seats 310 and is home to two Steinway concert grand pianos and a Heissler pipe organ.
Music Center
Recent News
Scott Cooper won the Best Set Design award at the 2020 Theater Tampa Bay Awards for the set of Stageworks Theater's production of Morningside.

SPC graduate, 19-year-old Kaylee Stepkoski, just published the second book in her science fiction adventure series, Ever: The Return.

Theater Department's performance of The Laramie Project was nominated for Best Theater Production in Creative Loafing's 2020 Best of the Bay.

Continuing with the successful online productions from the summer, the SPC Theater Department is back with another online production this fall!

Over the past many years, SPC has built a strong culture of wind ensemble performing based on the values of excellent music, a respectful environment, focused rehearsals, empowering musicians, and enhancing the community. We have worked with wonderful soloists, brought awareness to many community causes, and collaborated with other departments throughout St. Petersburg College. COVID …

Continue reading

Join SPC Concert Band as a virtual online experience Fall 2020

There are so many reasons to enroll in theater classes at St. Petersburg College!

Music Theory classes prepare students with a holistic understanding of the elements and functions of music terminology and compositional analysis.

The 2020 SEmmy Awards at St. Petersburg College were streamed via YouTube this year for the first ever online ceremony.

American pianist and organist, Father Sean Duggan, OSB, is slated to perform at the SPC Music Center on the St. Petersburg/Gibbs Campus,.

Find out about SPC music faculty news from concerts and masterclasses to a music camp, the Summer Vocal Institute and the St. Petersburg Jazz Festival.