CERTIFICATIONS, CERTIFICATES AND SHORT-TERM TRAINING Through the Workforce Institute
Through SPC's Workforce Institute, we offer training and certifications in manufacturing, supply chain and unmanned aircraft systems (UAS). Classes are taught in a traditional classroom or online and range from one-day workshops to certifications that can be earned in 8 to 10 weeks. Many of our certifications in manufacturing and supply chain management also count toward college credit in specific degree programs.
Mechatronics Electromechanical Technician Training
SPC is now offering free or low-cost Mechatronics Electromechanical Technician Training (METT) in a hybrid format through a grant from the State of Florida's Department of Economic Opportunity. The METT grant offers nine courses at SPC's Workforce Institute and two additional courses at Pinellas Technical College.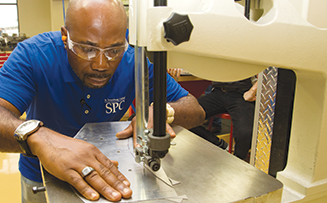 Manufacturing certifications
In the United States, the manufacturing industry employs 12 million people and growing. But lately, employers are finding it harder to hire qualified workers.
SPC's Workforce Institute offers a 10-week Certified Production Technician program that is recognized by the Manufacturing Skill Standards Council (MSSC). The certification can increase the earning potential of employees and help employers gain valuable workers. The CPT program includes five modules and offers certification in four of them. They include safety; quality practices & measurement, manufacturing processes & production, maintenance awareness and green production.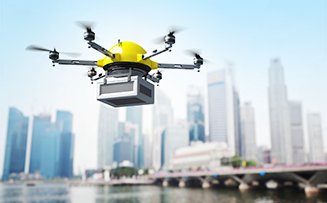 Drone training expands
Over the next 10 years, Unmanned Aircraft Systems (UAS), or drones, could bring thousands of new jobs and billions of dollars in economic impact to Florida, according to the Association for Unmanned Vehicle Systems International.
In response, the Workforce Institute has expanded its training in this growing technology, which could usher in new careers and uses in the military, firefighting, disaster relief, search and rescue, law enforcement, oil and gas operations, border patrol, agriculture, package delivery, forestry, engineering, computer science, real estate, film and photography and others.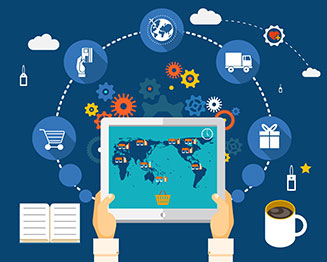 Supply Chain experts in demand
Demand is growing for those who want to work in supply chain management (SCM) and logistics. Supply chain certifications are a valuable investment, as they are increasingly becoming the prerequisite in the industry. Our self-paced, online training program introduces you to the fundamental aspects of the SCM industry and can prepare you for a wide range of positions across various functions. Each of these eight classes concludes with an industry certification exam offered by the Council of Supply Chain Professionals (CSCMP).
From the Blog
Learn about careers in the fast growing field of project management and what a PMP® or CAPM® Certification can do for your career.

Certified Clinical Medical Assistant is a growing occupation. Find out how to obtain short-term training in this growing field.

The Tampa Bay TechHire program has partnered with SPC's Workforce Institute to offer select healthcare and technical training for FREE.