SOCIAL AND BEHAVIORAL SCIENCES AND HUMAN SERVICES
St. Petersburg College is committed to preparing students to be informed, responsible citizens in local, national and global communities. In our Social and Behavioral Sciences community, you will gain a solid foundation in critical thinking, problem-solving and intercultural communications that will prepare you for an exciting and rewarding career.
"If you put effort into your studies here, everyone is really supportive and helps you get where you want to be."

Maia Farley, SPC Student
Human Services programs
Through our Human Services program, our graduates learn how to extend human and social services for the benefit of others.
Median Salary in the Tampa Bay area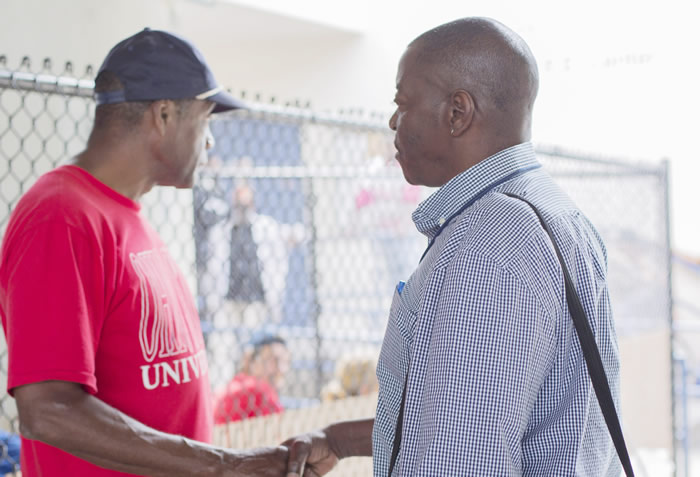 Serving a greater good
Alumni Rayford Dennis said St. Petersburg College was a "turning point" in his life. "It was the foundation upon which I built my career and it gave me all the necessary tools to succeed with the transformation of my life."
Teaching Global Citizenry
Our social and behavioral sciences and human services classes give you an understanding of human behavior in society from economic, political and historic perspectives.
Learning in the real world
As scholars in their disciplines, our faculty teach students through lecture and field experiences. You can take part in volunteer service on campus and in the community through service learning, internships, Model United Nations inter-college competitions and Study Abroad opportunities.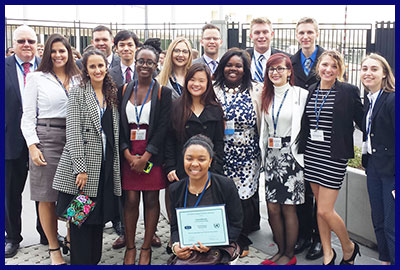 Model United Nations students lead the way
Over the last several years, St. Petersburg College has gained worldwide recognition for its award-winning Model United Nations program, which competes against large four-year universities, including Ivy League schools. Students who take part in the Model UN initiative travel to the annual conference in New York, where they learn about global diplomacy.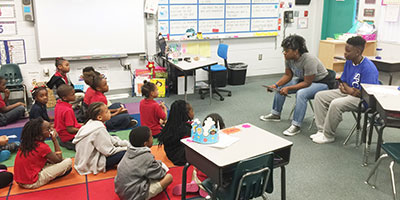 Internships to help you on your career path
St. Petersburg College has forged strong partnerships with many local organizations, which provide students with internships to help you build your resume, apply your knowledge in real-world situations and make connections to help in your job search.
Social and Behavioral Sciences and Human Services Blog
The Eta Nu chapter of the international honor society, Phi Theta Kappa (PTK), had a great year of fellowship, recognition and service.

SPC's Model UN team prevailed at NMUN NY and earned the Outstanding Delegation award. This is a coveted team award. Out of 140 schools/teams that participated, only 24 institutions received this honor.

Congratulations to SPC's Dean of Social and Behavioral Sciences, Dr. Joe Smiley, who was named a Distinguished College Administrator.