Education Degrees
Choosing how to prepare yourself to meet the demands and rewards of a career in education is an important career decision. St. Petersburg College offers one of Florida's exemplary teacher preparation programs through its College of Education, where our bachelor's degrees prepare you to become a Florida Certified teacher for grades K-12.
A degree with a guarantee
Our Elite Educator Program trains you to teach elementary school and comes with a paid internship and guaranteed teaching job.
Median Salary in Tampa Bay Area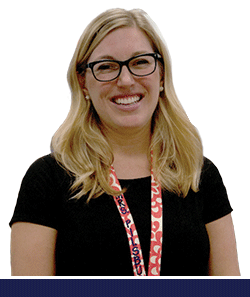 Share your expertise and passion as a teacher
Designed for those with a non-education bachelor's degree or higher, our Educator Preparation Institute provides a fast-track certification program that only takes one year to complete.
Work in early childhood
Our Associate in Science degree in Early Childhood Education and bachelor's degree in Educational Studies prepare you for a variety of careers in education that do not require certification.
Keep your credentials current
We offer programs to help teachers with certification, recertification and other continuing education requirements.
Strong partners make for great experience

St. Petersburg College has a rich legacy of partnering with Pinellas County Schools. Through these relationships, students in SPC's College of Education programs gain invaluable experience in Pinellas County Schools classrooms and settings.
Fill a critical shortage
Since 2010, the State Board of Education has considered reading, English for Speakers of Other Languages and Exceptional Student Education as critical teacher shortage areas. Our bachelor's degrees prepare you for certification in these areas, which are now factored into districts' salary schedules.
Others Like You
Because of SPC, I feel prepared for my career as a teacher.

Eric
Tisdale

B.S. in Exceptional Student Education K-12 with ESOL and Reading Endorsement

Support facilitator

I developed my strong work ethic while I was a student at SPC.

Denise
Steele

Third grade language arts teacher

I would absolutely recommend SPC's education program to others.

Alexis
Kelly

B.S. Elementary Education K-6 with ESOL and Reading Endorsement

Third grade teacher
Education News
SFEA provides allows students to be involved in a professional organization prior to beginning their careers as educators.

Not every college student chooses a traditional route for their education. Some opt to enjoy a gap year working or traveling after high school, while others return to the classroom well after they have established careers or families. Debbie Orifici is one such student. She adopted a "better late than never" attitude when it came …

Continue reading

Student Returns to Classroom for Early Childhood Education degree

The following is an inspirational story told by one of our SPC College of Education students that speaks to her love of reading and the powerful influence she will have as an educator. Uncle George instantly became an inspiration to me and my future classroom. It started as a usual Saturday morning, a late snooze …

Continue reading

A Classroom Library for the Love of Reading