Health Science Degrees
If you've ever received health care for yourself or a pet in Pinellas County, chances are you were cared for by a graduate of St. Petersburg College. SPC has been training students for health care jobs in Pinellas County for decades.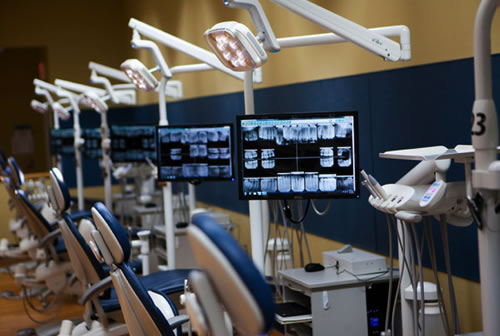 Training you for health care jobs in demand
Our specialized health care programs train you in some of the fastest growing careers in Florida. Programs include dental hygiene, emergency medical services, funeral services and arts, health information technology, health sciences, health services administration, nursing, orthotics and prosthetics technology, physical therapist assistant, radiography, respiratory care and veterinary technology.
Median Salary in Tampa Bay Area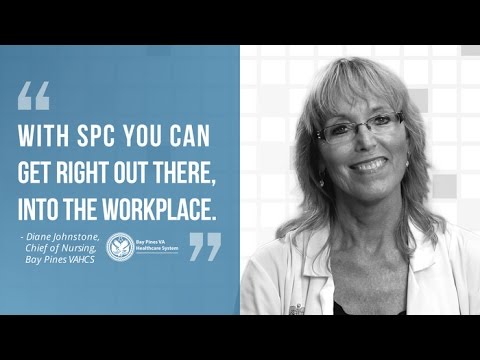 Play video for Prepared for the real world
Prepared for the real world
"We find that SPC nursing graduates are very well prepared and can get right out there into the workforce. The clinical nursing rotations that students receive at SPC are excellent, so by the time they're ready to graduate they've received a lot of great experience."
Accredited Programs
At St. Petersburg College, you can trust the health science education you receive. Our health care programs are programmatically accredited by national accrediting agencies and produce top performers in their fields. See our accreditation agencies.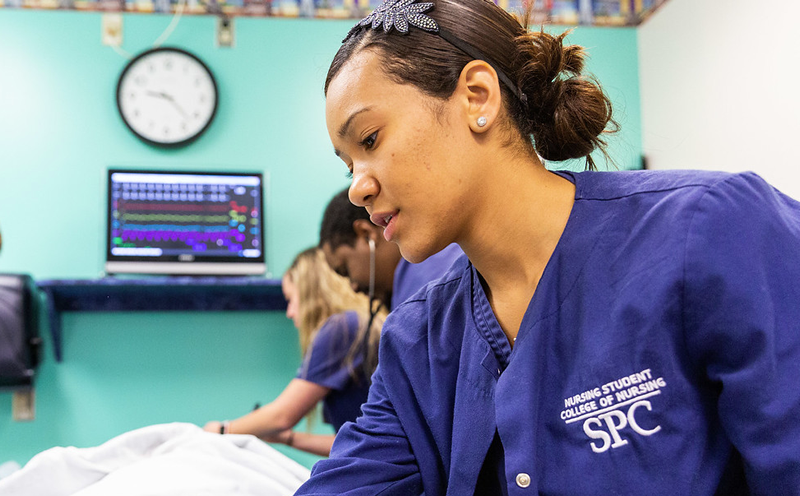 Health science scholarships
SPC offers scholarships to study health science programs at SPC, including nearly 50 scholarships for nursing students.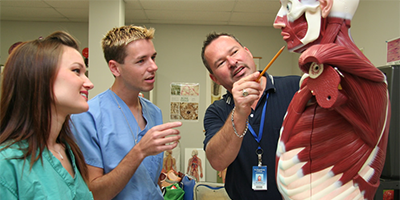 Learn in top-notch facilities
At SPC, we offer first-rate facilities that prepare you for what you'll see on the job. We offer a patient-care clinic for dental hygiene, an $11-million building for the College of Orthotics and Prosthetics, a multi-million dollar Simulation Center for Excellence in Nursing and the 32,000-square-foot Veterinary Technology Center located next to Pinellas County Animal Services.
Meet Others Like You
SPC gave me my foundation, and in what I do, foundation is the key.

Michael
McCauley

Orthotic and Prosthetic Clinic Manager

SPC prepared me to get the job I love today. I would definitely recommend St. Petersburg College.
Health Blog
This CTE Month spotlight focuses on Gina Wright and her experience as a student at St. Petersburg College.

Several St. Petersburg College graduates have found themselves working on the frontlines of the COVID outbreak as healthcare workers and first responders.

St. Petersburg College awarded more than 350 Associate in Science in Nursing degrees and 220 Bachelor of Science in Nursing degrees in 2020.